WOLFENBÜTTEL, March 2019 – Jägermeister has introduced a practical new container: the Jägermeister COOLPACK. Joining the distinctive broad- shouldered glass bottle, the new packaging also comes in the brand's signature green but with a flat, stackable design that resembles a freezer pack. The lightweight plastic COOLPACK is made for outdoor activities and experiences where glass bottles are not permitted.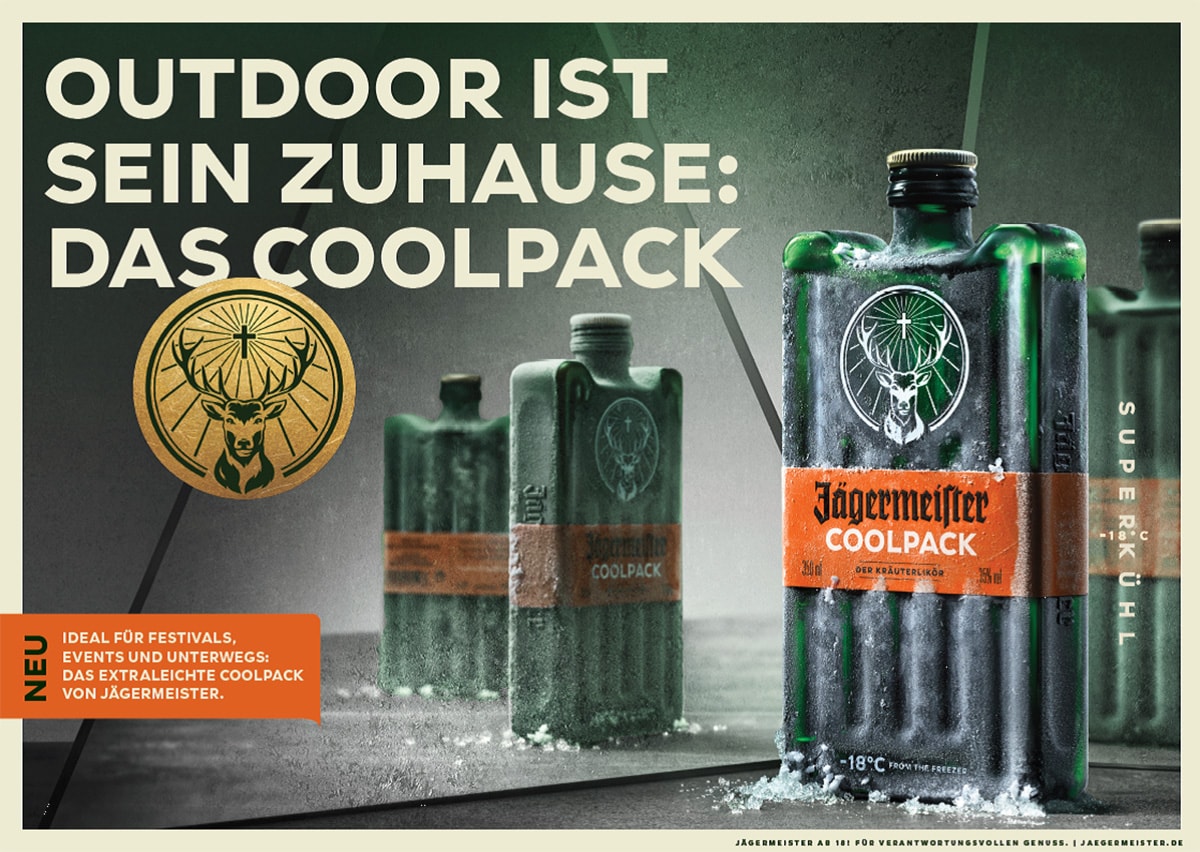 "Jägermeister is best enjoyed straight from the freezer at -18 degrees Celsius. The COOLPACK lets us deliver a strong solution to young adults who want to enjoy our product outdoors. The intuitive, iconic design immediately conveys our messaging for the ice-cold serve", says Sebastian Koenen, project manager in the company's Innovation and Design division.
Bold, innovative thinking has always been part of Jägermeister's approach. Today, the brand's target consumers expect solutions that are tailored to their needs, and experiences that bring them closer to the brand. The COOLPACK itself is an innovation, and a world first. The new plastic (PETG) container is designed to let consumers enjoy ice-cold Jägermeister shots in a wide variety of settings – far beyond the bar. Its practical, lightweight format makes it perfect for outdoor activities. From festivals and barbeques to fishing, hiking and après ski, the COOLPACK is ready for almost any adventure.
The COOLPACK it comes in 350 or 375mm variants, depending on the market, and is available in numerous international markets.
The launch in Germany is planned for early March – starting with beverage wholesalers and at events as well as C&C and convenience shops. In April, Jägermeister COOLPACKS will make its debut in classic grocery retailers with eye-catching displays.