WOLFENBÜTTEL, March 2019 – Family-owned Mast-Jägermeister SE has released a new product – the hottest ice cold Jägermeister shot of all times. And its name is Jägermeister SCHARF.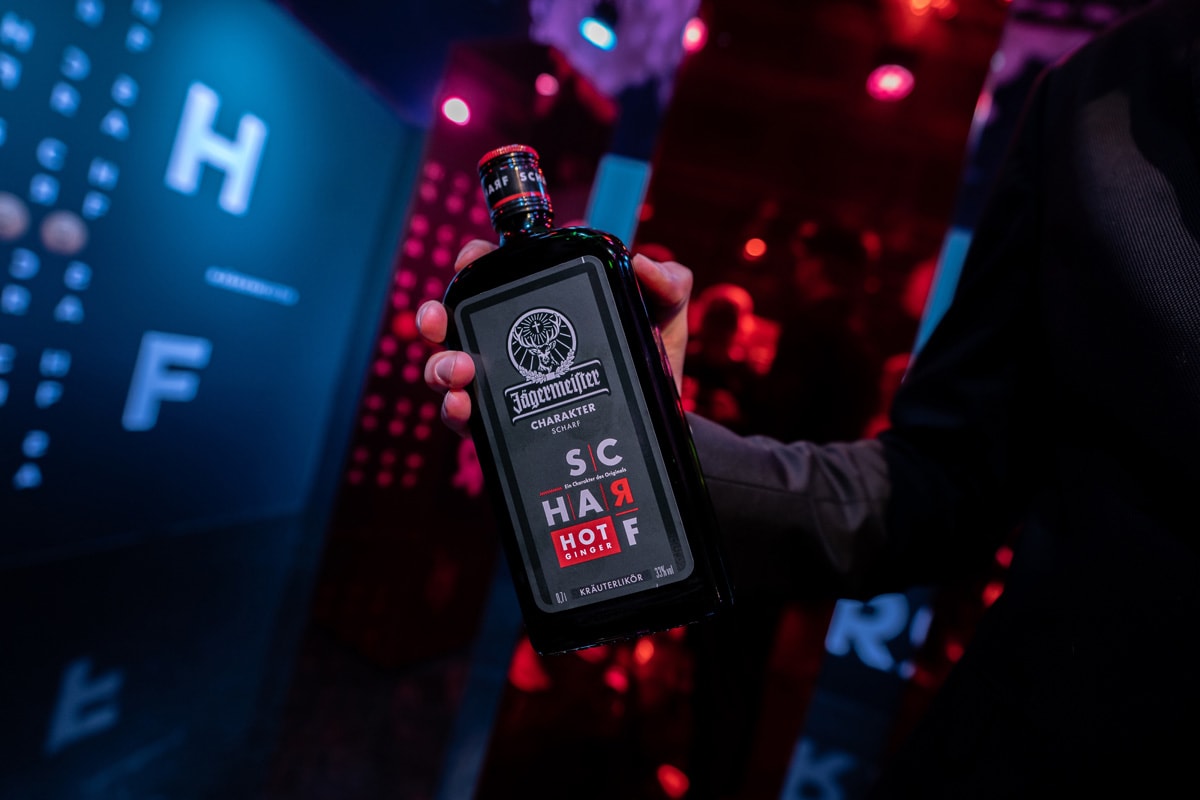 Crafted from the complex, top-secret original recipe
The original Jägermeister is a versatile blend characterized by five head notes: bitter, sweet, citrusy, herbal and spicy. With the line extension Jägermeister SCHARF, the brand shines a spotlight on its hot and spicy side. The result is a new interpretation of the world-famous herbal liqueur featuring a spicier, more intense ginger flavour and 33% alcohol by volume.
"We are who we are. And we are authentic", emphasizes Sebastian Koenen, the project lead in Global Innovation and Design. "We are loyal to our roots, but as the world's leading herbal liqueur manufacturer we also want to keep innovating for our consumers with new taste experiences and designs for our products as well as fresh new communications."
Jägermeister SCHARF contains the same blend of 56 botenicals as the original Jägermeister. This diversity has now been rebalanced. However, the hot headnote from the Jägermeister elixir is intensified with additional ginger and galangal creating a new, but authentic taste experience.
"Jägermeister SCHARF will enable us to further strengthen our position as the most successful and innovative international shot brand while also highlighting Jägermeister's one-of-a-kind character", emphasizes Michael Volke. "Once again, our brand embodies the value of tradition, while also daring to be different and having the courage to rewrite the rules with Jägermeister SCHARF", says the Chief Executive Officer of Mast -Jägermeister SE.
This uniqueness is reflected in the distinct taste and modern design of Jägermeister SCHARF: it's new and it's hot [intercultural note: the German scharf means hot or spicy, sharp, and even sensual]. The design takes clear cues from the brand's global visual identity and plays with a bold mix of classic and modern elements. One thing is for sure: Germany's biggest spirits brand has revealed yet another side of its versatile, often edgy character.
Jägermeister SCHARF is an ice cold Hot Shot, -18°C to be precise.
Jägermeister SCHARF will be available in the on- and off-trade in select European markets starting in March 2019; at the end of the year also in Latin America. In Germany, the official launch for Jägermeister SCHARF is planned for May 2019.